Im Einklang mit der Dreiklang Philosophie entwickelten wir die Website für das Business & Spa Resort Dreiklang bei Hamburg. Stilvoll und klar präsentiert sich das Design auf www.hotel-dreiklang.de – Wellness für die Augen.
Leben, Denken, Wohlfühlen ist der Dreiklang, den auch die Website vermitteln soll. Mit einem Vollbild-Slider auf der Startseite, der sich dem Browserfenster anpasst, setzen wir auf die Kraft der Bildsprache.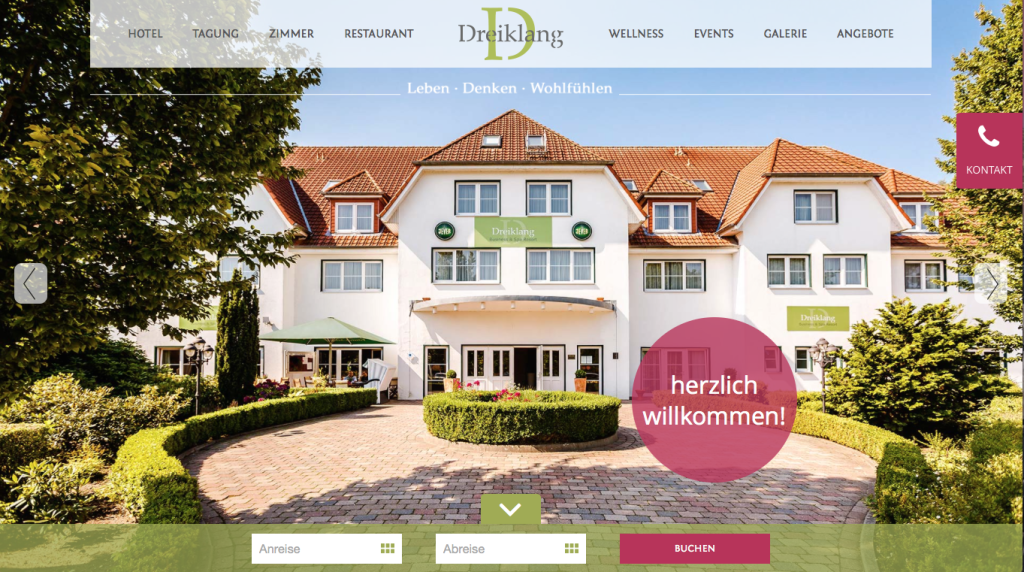 Das Einbinden des Buchungstools sowie die Möglichkeit Platzreservierungen im Restaurant zu tätigen, sind praktische Zusatzfeatures. Die gesamte Website ist responsive entwickelt worden – auch mobile bewahrt sie dabei ihre Ästhetik. Call To Action steht im Fokus: Sowohl mobile, als auch am Desktop wird der User durch ein Telefonhörer-Icon direkt zum Anrufen animiert.
Auf einen guten Start nach dem Relaunch der Website, hohe Klickzahlen und einen wirkungsvollen Call To Action!